PRODUCTS TO LIVE LIFE BETTER

The Life-Changing Health
Benefits of Foot Reflexology
and how to do it at the comfort of your home!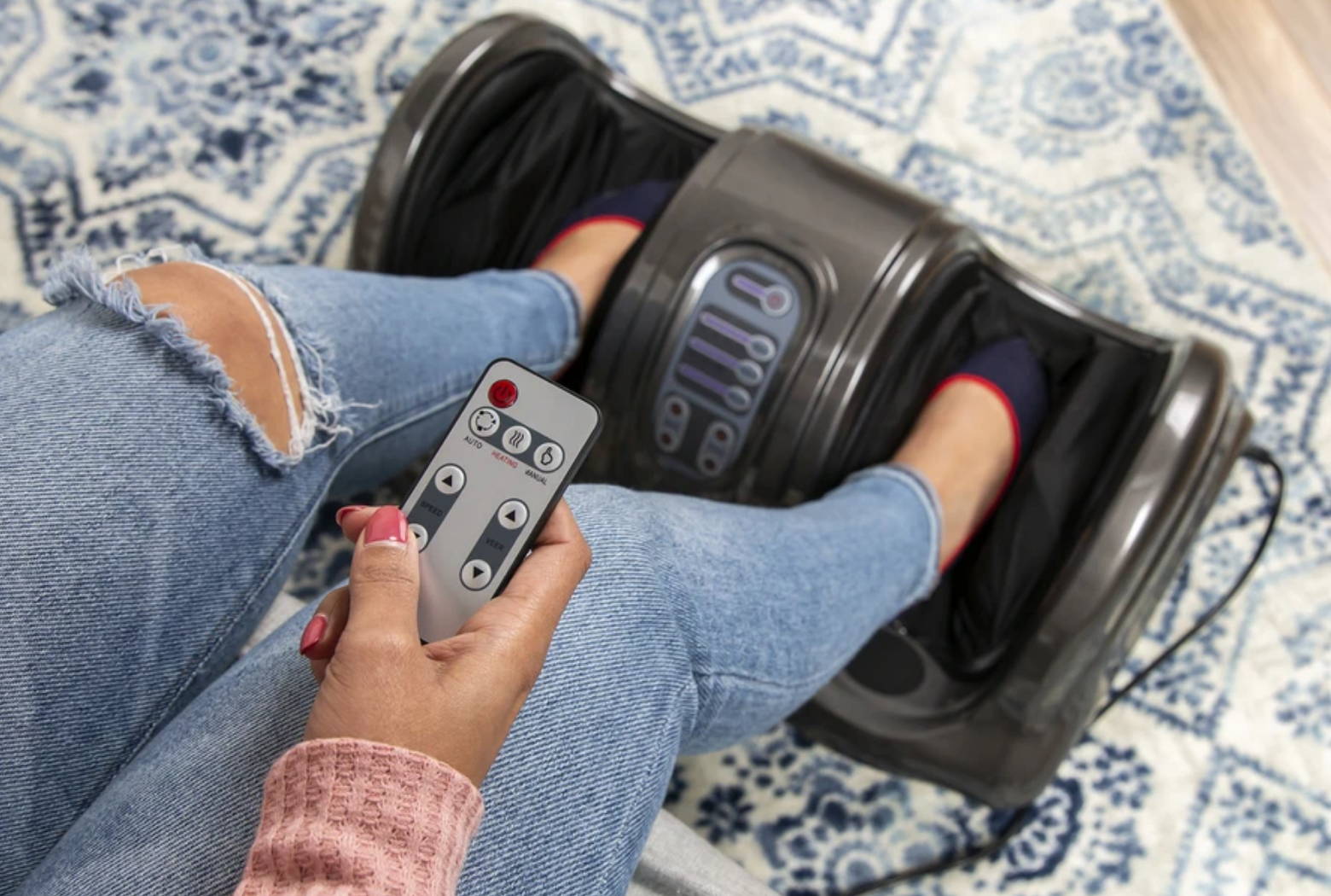 Shiatsu Foot Massage is a therapeutic activity that goes far beyond relief, recovery, and relaxation.
Over-all wellness at an affordable price!
Here's a short list of benefits that you'll definitely experience with the MedicPure Therapeutic Shiatsu Premium Foot Massage.
1. GREATLY IMPROVES MOBILITY
Having a foot massage daily really helps in enhancing blood circulation. This is essential in sustaining proper mobility in your legs and feet.
2. RELIEVES SORENESS & OTHER BODY PAIN
Aside from foot pain relief, it also alleviates other health problems such as headaches, migraines, neck pain, and back pain. Frequent reflexology therapy also reduces swelling significantly!
3. STRONGER JOINTS & FOOT MUSCLES
Through targeting acupressure points in your foot, every Shiatsu massage does not only lessen the stiffness of your muscles; it also strengthens the joints to avoid any sudden foot or ankle injury.
4. COMPLETE FULL BODY RELAXATION
Spending a good 5 to 10 minutes with the massager every after a long day at work/school is the perfect way to unwind. Experience relaxation like no other!
5. MAINTAINS HEALTHY BLOOD PRESSURE
Repeated reflexology sessions can help in lowering blood pressure and maintain it at a certain level. This is helpful in keeping yourself healthy and away from unwanted heart-problems in the future!
6. BETTER SLEEPING HABITS
A soothing massage before going to bed helps you build good sleeping habits. Enjoy a deep, peaceful slumber every night; 100% guaranteed!
7. EFFECTIVE MOOD BOOSTER
Massages release happiness hormones called endorphins. It lets you feel an increased sense of calmness that is vital in managing anxiety and stress.
Next-level reflexology therapy at home without breaking the bank!
THIS IS A NEW WAY OF LIFE.